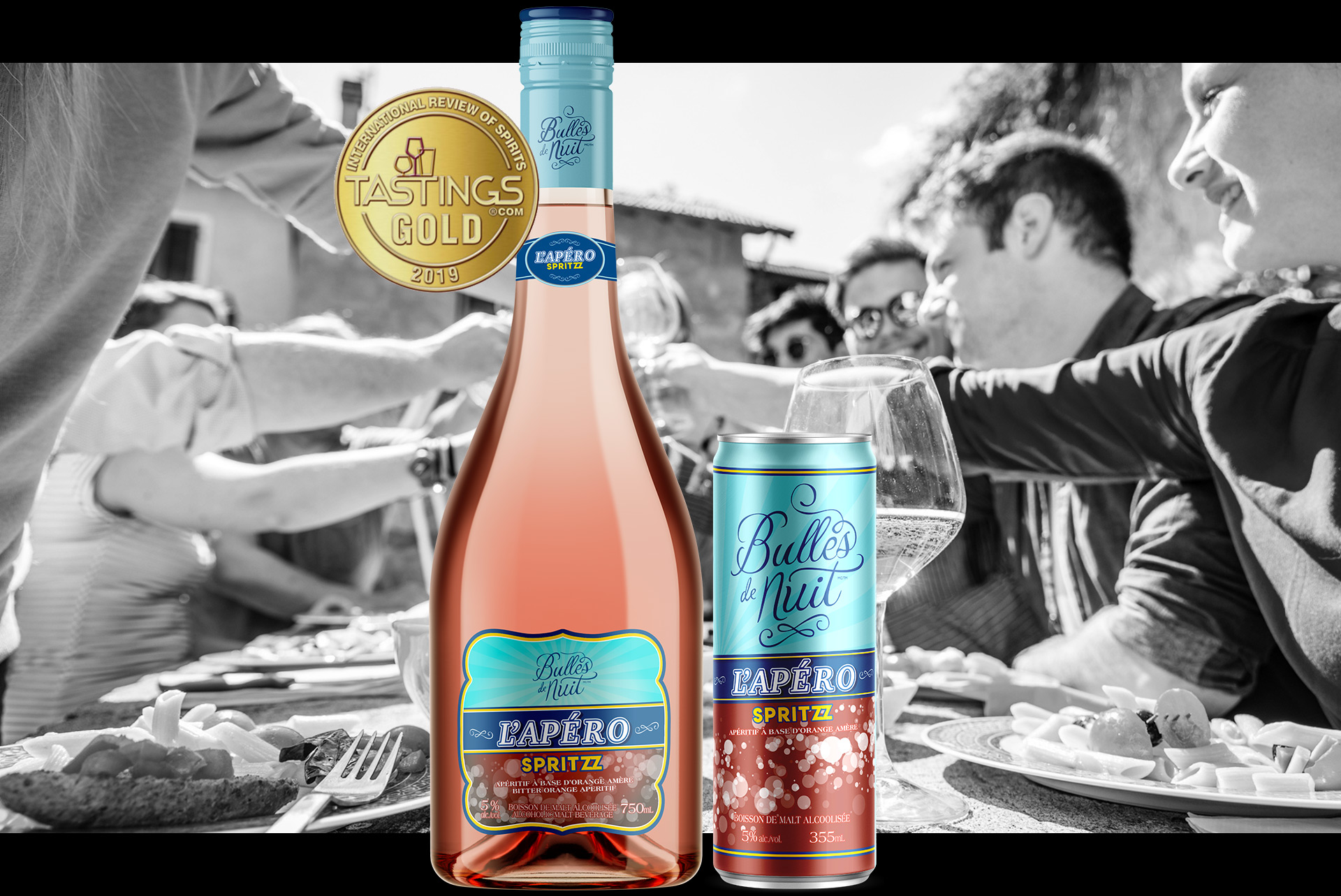 Apéro Spritzz wins gold!
The most recent results of The International Review of Spirits were published by the Tastings Institute in Chicago.
The Apéro Spritzz, the new drink in the Bulles de nuit range, received a score of 90 and the mention "exceptional". Ready-to-drink inspired by the classic Italian drink thus won a gold medal.
In its presentation of the results, the Tastings Institute highlighted the "elegant" and "fashionable" taste of this new product.